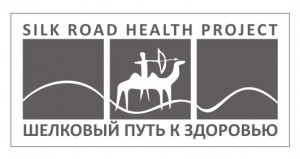 HIV and STI risk reduction among migrant workers at Kazakhstani markets  Silk Road Health Project
Migrants from the Central Asia countries working at the wholesale-retail market "Barakholka" in Almaty is a mobile population which is defined as a group exposed to high risk of HIV/STI infection and transmission.
HIV and STI risk reduction among migrant workers at Kazakhstani markets (Silk Road Health Project) is a four years research (2009 -2013) carried out by the Global Health Research Center in Central Asia (GHRCCA), and aimed at studying of migration impact on the health of men from the Central Asian countries, and obtaining the information for future efforts to reduce HIV/STI heterosexual transmission proportion in Central Asia.
The research results will allow addressing a wide range of issues related to various HIV/STI sexual transmission risk factors, and developing diseases effective preventive measures, which will improve health and medical services in Kazakhstan and Central Asia.
The Project is funded by the US National Mental Health Institute and is approved by the International Ethical Committees of both the Columbia University and Kazakhstani Public Health School.
Aims: The study aims to examine the theoretical multi-level determinants; impact on sexual behavior risks, HIV, Chlamydia, gonorrhea and syphilis among male migrant workers in wholesale and retail market (Barakholka) in Almaty, Kazakhstan.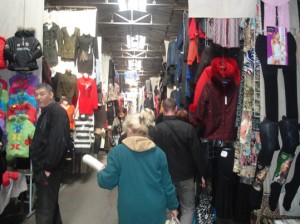 Design, methods and sampling  
Study consists of two phases: the first – qualitative research, the second – quantitative longitudinal study of the target population group.
Qualitative study:
60 «Barakholka» market workers were randomly selected to participate in the in-depth interviews in the first phase. To study changes in the sequence of events in the context of cultural backgrounds, values, beliefs, norms of sexual behavior, models and dynamics of relationships that affected the risks of sexual behavior, ethnic and migration characteristics — qualitative data on 48 workers (4 from each group) that were citizens of Kyrgyzstan, Uzbekistan, Tajikistan and Kazakhstan (out of the internal migrants group) were compared with the corresponding data on 12 men from the group of comparison of non-migrants who resided in Almaty and were the citizens of Kazakhstan.
Longitudinal study: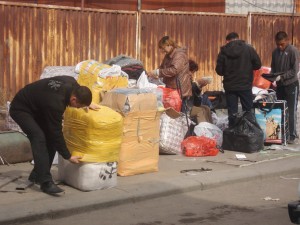 For the longitudinal study of the main quantitative phase, 1600 » Barakholka » market workers were recruited using RDS sampling method (respondent driven sampling). The sample consisted of 1280 migrants from Kazakhstan, Kyrgyzstan, Uzbekistan and Tajikistan, and 320 market workers, non-migrants, who resided Almaty and were the citizens of Kazakhstan. Participants undergo a baseline assessment at their first visit, and then at 3, 6, 9 and 12 months follow-ups, completing audio computer-assisted interview, reflecting data recognized by the participant on their behavioral risk, migration characteristics and socio-demographic questions. We will collect laboratory data to confirm of HIV/STI status at the first visit to the project office and after 12 months of the project completion.
Participants' references
"Thank you for the project that gives an opportunity for young people to think about their health. The project staff is so careful. Quite pleasant servicing. Nice greeting of participants. As far as the questions are concerned – they are really needed, useful and correct; they are related to the health of people.   Thanks!!!!" Olzhas, project participant.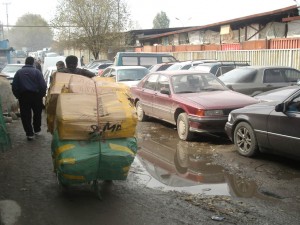 14.07.11.
"I like this project, since not everybody has an opportunity to pass the tests or medical examination. I wish you all the best with this project!!" Askhat, project participant.

14.09.11.
(Translated from Kazakh):
"I'm grateful to you for free tests. Thank you for such good undertaking. Let your work move ahead. Thank you once again", Daulet, project participant
 "Thank you very much. I see such project for the first time. You help us greatly! Thank you!" Maksat, project participant, 29.06.11.
  (Translated from Kyrgyz):
"I really like this project. Being completing the computer survey I answered my own questions and resolved some problems I had. There a lot of people with different diseases, and you are doing a good job for them. Continue your research, study the behavioral models. I would like to thank all staff members working in the project! I wish you to continue and have other similar projects. And God bless you!" Eldiyar, project participant, 31.03.12